This How to Covers How to Wire a Male and Female auto Connector
This is Really the Best way to join wires
or Add an Accessory that can be Unplugged Easily if Required
In this Case i am Adding Connectors
to my Load Resisters for my LED DRL,S
as this will make Taking the Headlights out much Easier
this will Help with Most Lighting Retro Fits etc.
You can Always Twist the Wires Solder and Shrink Wrap the Wires
if you want a Permanent Connection
But if you need to Disconnect and Reconnect Something Quickly and Easily
then Connectors are Quick and easy to Take apart
and the Best Option.
These are the Connectors i am using
they are Cheep and very Good Quality for the Price
i Payed £3.00 for 10, 2 Pin Connectors.
You can Get 2 pin, 3 Pin, 4 and 5 Pin, etc Versions.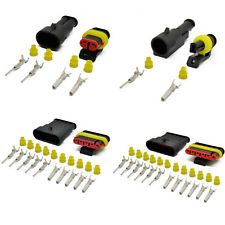 I will be Using a 2 pin Connector today.
You are not allowed to view links.
Register
or
Login
to view.

This is what you Get in each Pack.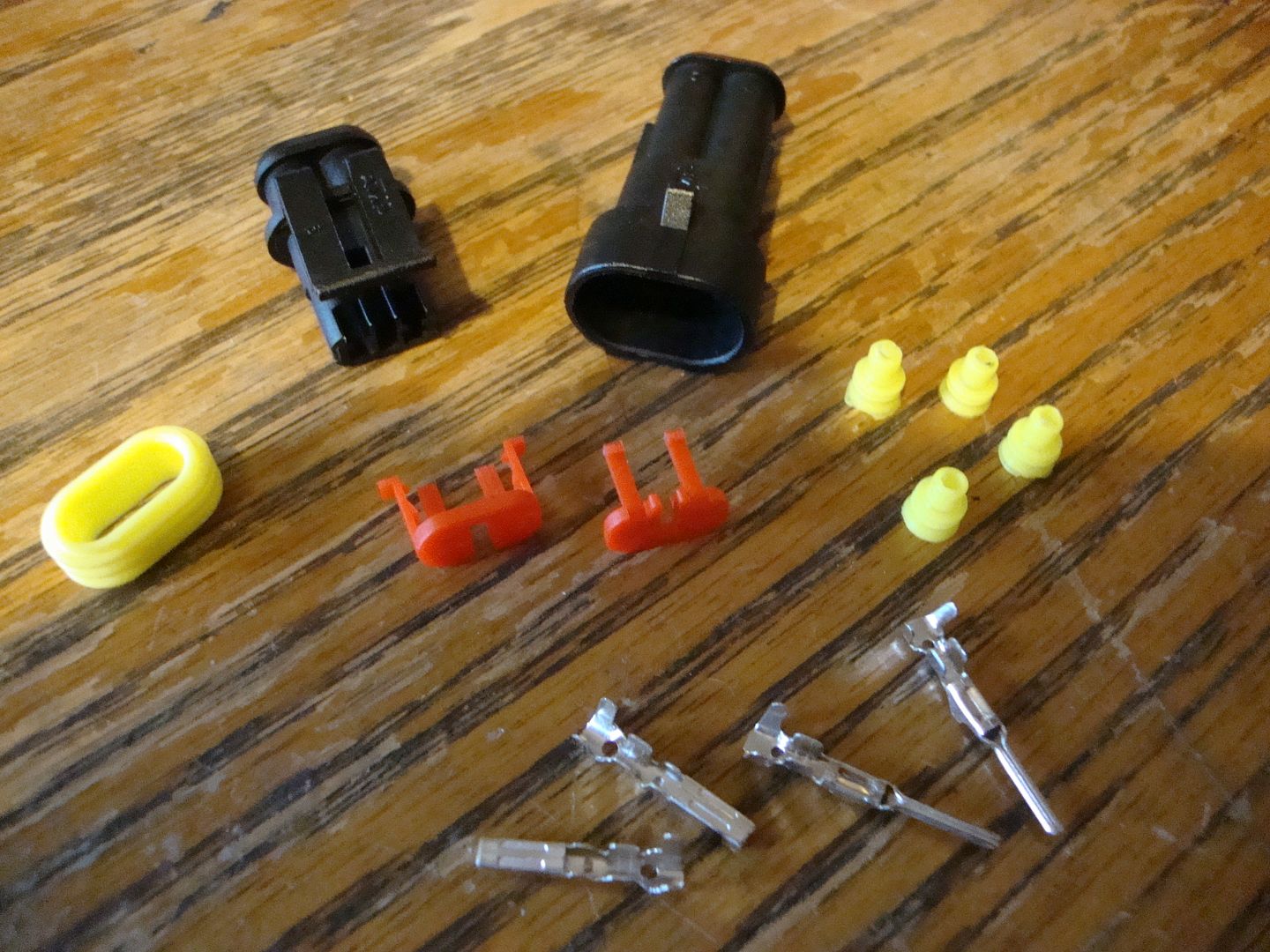 First Thing to do is put the Yellow O ring on the Male Connector.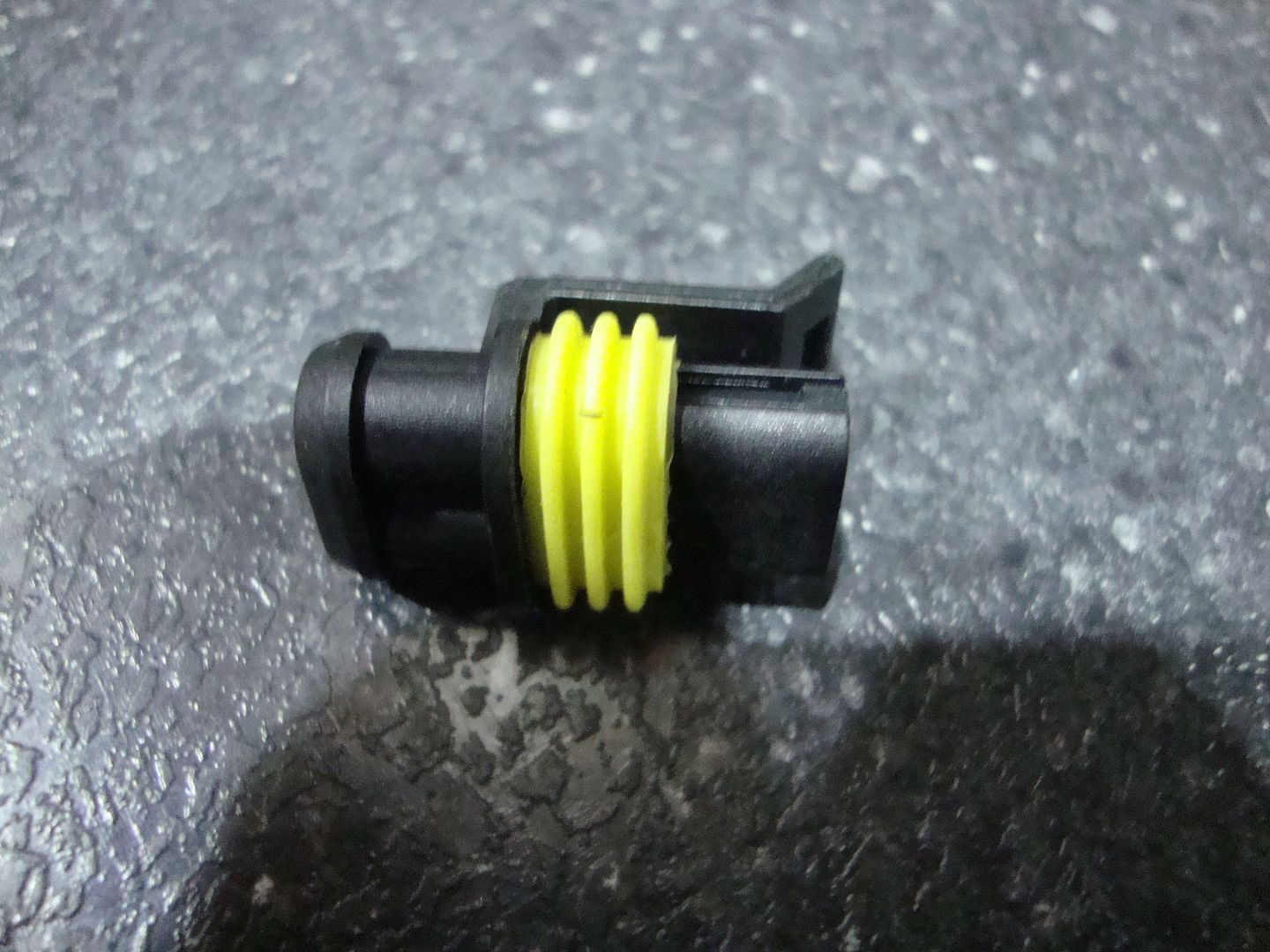 Then put the Red Tab into the Female Connector
Pushing it Down till it Clips in.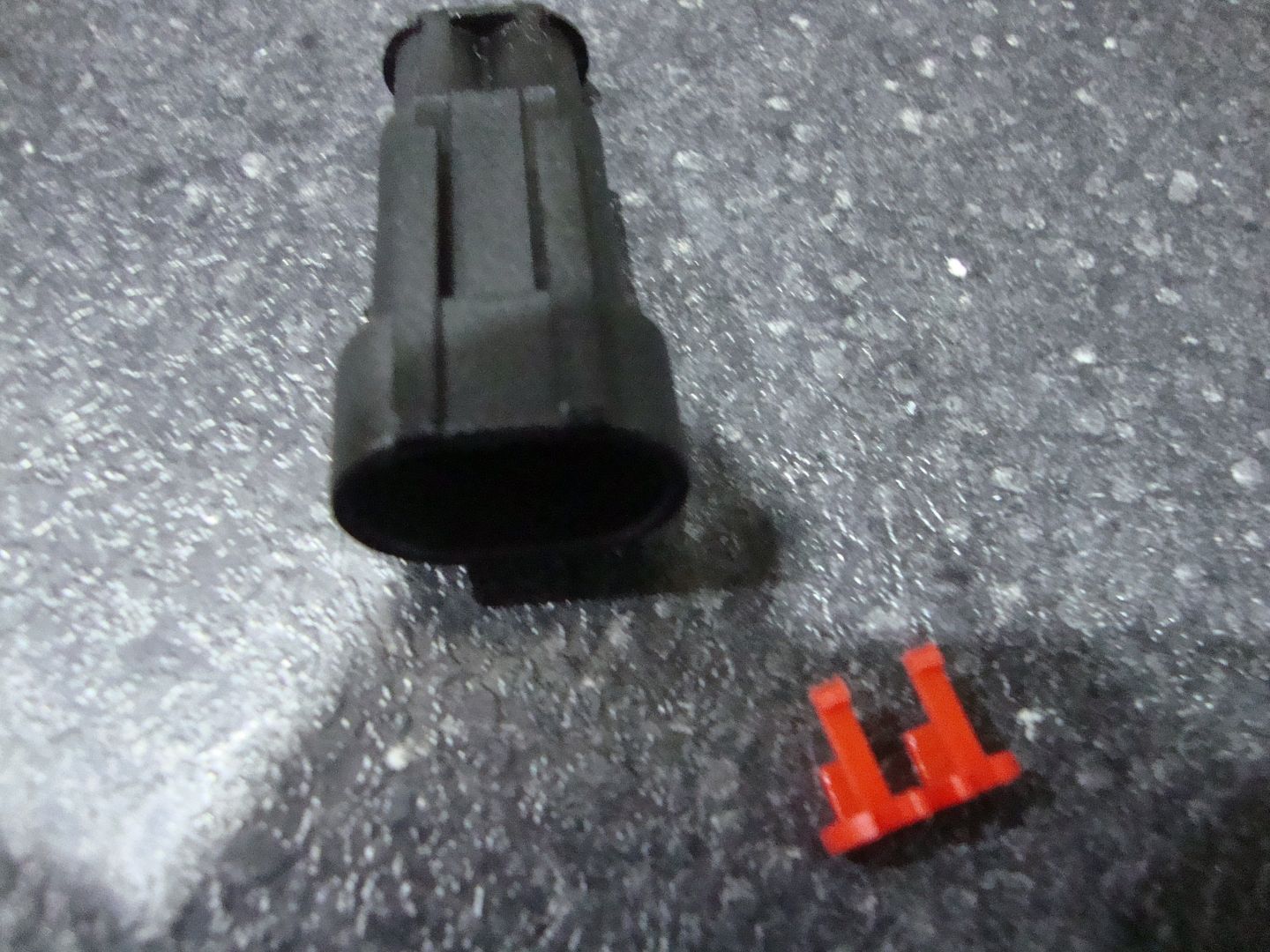 Then take the Four Wires and Push on the Yellow Plugs
cut the Cables so about 3mm of Wire shows
and add the Pins and Crimp them Down
one Crimp for the Wire and the other Crimp for the Cable
a Dab of Solder on the Crimps will Hold them alot Better
one Side has the Male Pins and the other Side has Female Pins.
Take the Male Connector side
and Add the Female Pins inside
just Push them in till you get them to the End
and then Add the Red Locking Tab to lock them in Place.
Then Take the Male Pins
and Push them into the Female Connector side
till you here a Click and feel they are Locked in Place.
also do a Push pull Test on the Cables on Both ends
to check they are Locked in Securely
and make sure Both Wires are the Correct Color
on Both sides and Correspond Red, Black, etc    
Slide and Push the Yellow Plugs into the holes
on Both sides of the Connectors.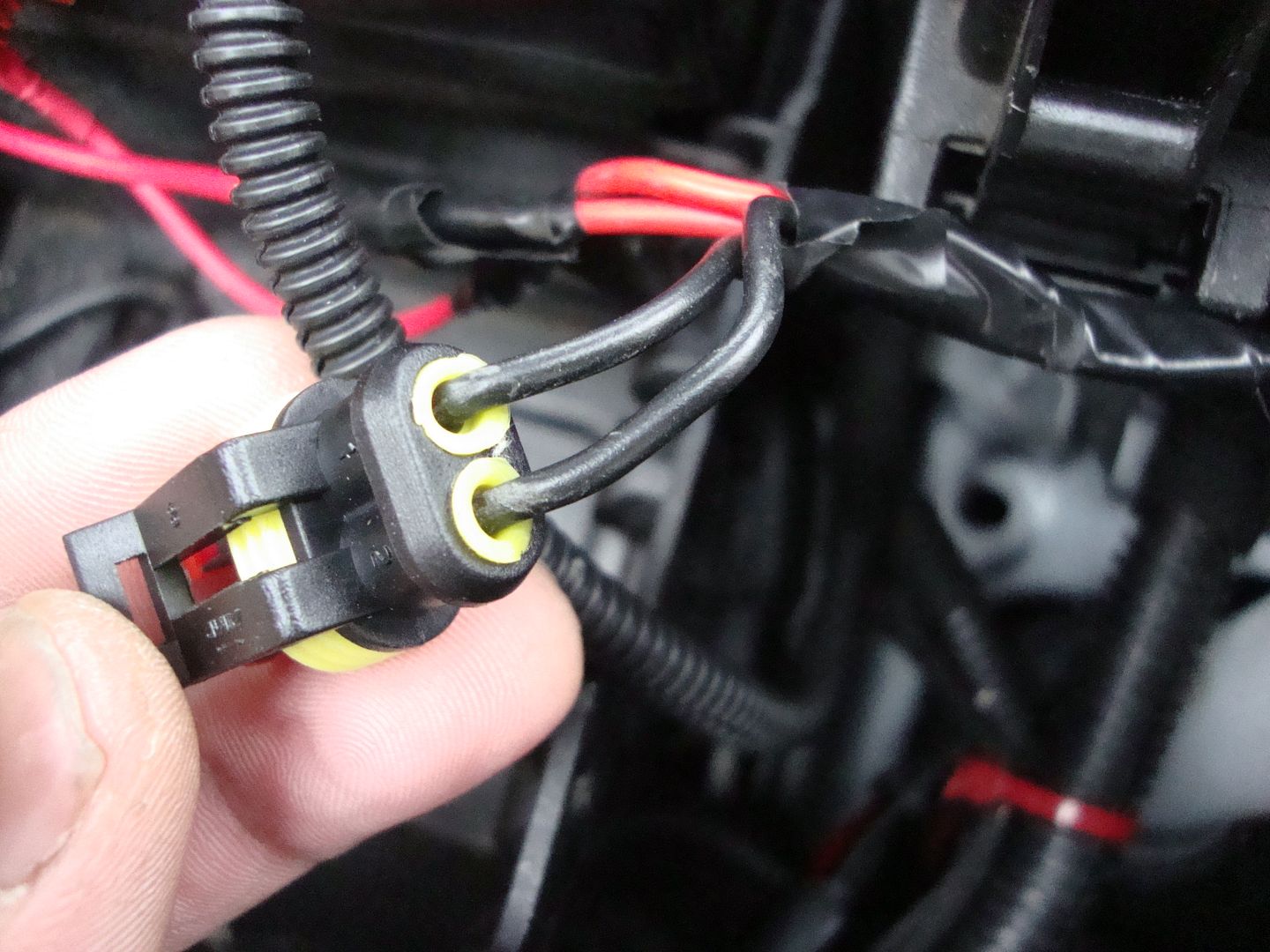 And that is it Plug the Connectors together
and then Pull them apart to Check the fit is Correct
over Check them Connect them back Together
and Test that they Work job Done.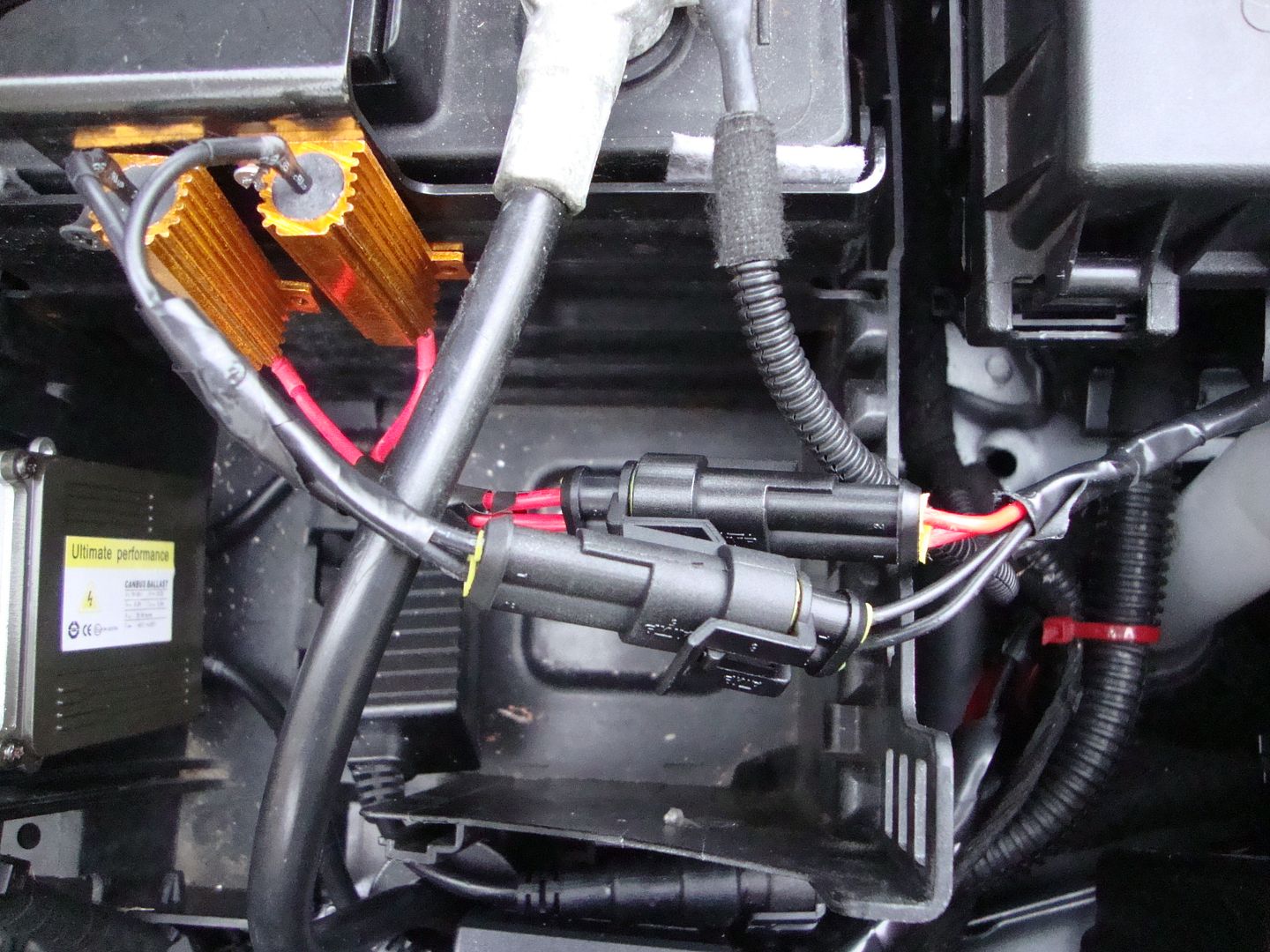 So next Time you Need to take it Apart for any Reason
it will be alot Easier now, So Hope this Helps.